We are happy to be an affiliate of Christian Book Distributors (CBD), a business that is known for offering a very wide selection of Christian and non-Christian educational resources for individuals, families, ministries, and homeschoolers!
CBD often has low prices! They ship parcels easily from Canada to Canadian addresses and from USA to American addresses; they also ship internationally.
Please continue to use To go directly to the Christian Book Distributor's home page, please click on the graphics or here:
To go specifically to the Christian Book Distributor's Homeschool (PK-12) category, please click here:
You can also search Christian Book Distributor's website through this convenient search bar, to check if they might have the product(s) you are looking for!
For several years, we have been offering some of their products in our online shop, as a distributor, and recommending some other titles. Now it makes more sense to change to be an affiliate of theirs and to include a greater selection of our recommendations on our blog and in our newsletters!
Special Sales: While it isn't necessary to subscribe to my (Joy's) newsletter, we will receive upcoming sales announcements for Christian Book Distributors and I plan on including those as part of those newsletters in my "Affiliate Corner". (My newsletters are sent roughly once-a-month most months and have a focus on homeschooling.) I also plan to post periodically on our Facebook business page of these upcoming sales. Please consider following our Facebook business page to get those notifications.
To sign up for my newsletter, subscribe here:
By subscribing to Joy's newsletter, you are agreeing to Peppermint Stick Learning Company's terms and privacy policy.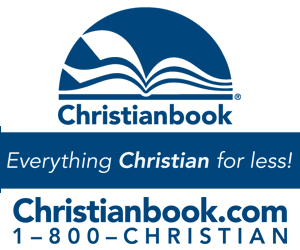 How to Place an Order with Christian Book Distributors (Through Us)
Click on one of our links to go to either the Christian Book Distributor website's home page or an individual product link to their website from our blog or newsletter. If you want to support our business in this way, you must use a link from us, Peppermint Stick Learning Company Inc., each shopping session you are putting items into your cart for an order, RATHER THAN a link from a Christian Book Distributors e-mail advertisement for their subscribers.

As an aside, to explain why: Everyone who places an order on the CBD website, becomes a customer whom they can market regularly to through e-mail (unless you request otherwise), in hopes that you will use their links from their e-mails to place your future orders. If you do not use a link from our Peppermint Stick Learning Company website or from Joy's newsletters for a purchase, then that sale isn't credited to our account as affiliate marketers for CBD because our link wasn't used and recorded to them as a tracking cookie. (This is how affiliate marketing works. If you hear of an item through a place and/or would like to support that affiliate, you need to use their links instead.) (To see our privacy policy, including about cookies, click here.)
Their tracking cookie records items customers put into their shopping cart up to 4 hours after clicking on one of our links. This is called an "active browsing session". If you go off their website in the midst of your shopping like I tend to do 😉, (during or after the 4 hours) and want to go back to continue shopping for your order, please use within 30 days of the last time you added something to your cart. If it's been more than 30 days since you began an order, just re-enter using our affiliate link anyways.)

As an affiliate with Christian Book Distributors, we do not see YOUR personal information of sales made with Christian Book Distributors. For example, we don't see "who" purchased something or even "what items" were purchased. CBD rightfully respects your privacy in their privacy policy. If you have any questions about your specific order on their website, you have to go to their customer service, not us.

All CBD orders are handled and shipped by them. You will receive your purchased parcel directly from them, not through us. All returns/refunds or similar of CBD orders are handled by them, not us.

An Extra Note about Reviews
A note to clarify our business practice of previewing items or curriculum companies (by Rob/Joy/family or other Christian educators we personally rely on) before promoting them on our website…
We carefully preview products we carry in our online shop (click here for our shop) and for the individual curriculum companies we affiliate with on our home page. Be assured, we will continue to do this.
There are two other places currently which we link to – entire stores of highly-varied products. We believe there is certainly very beneficial value within their product-lines in general to promote to our audience, however, it doesn't make sense to preview/review all of their items.
Since it is a larger store, we instead will make recommendations and promote through our blog/newsletters, a selection of items we find in Christian Book Distributors which fit within our Biblical Philosophy of Education (click here).
We understand that there are some products which are offered through Christian Book Distributors and do not fit our standards. Our customers rightfully have the freedom purchase any product available that they choose. (Everyone is accountable to God for their own choices, even when these differ from ours.) Yet, within our blog, we do and will provide some guidance on discerning good/bad choices of educational resources, which we feel would offer a positive/negative impact on a person's spiritual life. Any such link in the future will be noted at the bottom of this page for your reference.
For now, we refer you to our Biblical Philosophy of Education page and the free pdf downloadable/printable available at this blog post: Examples of Minimalistic Homeschooling – find it under the large heading "Reading" and the point of "Biblical Standards". We hope these are of help and encouragement as you seek to make good choices!